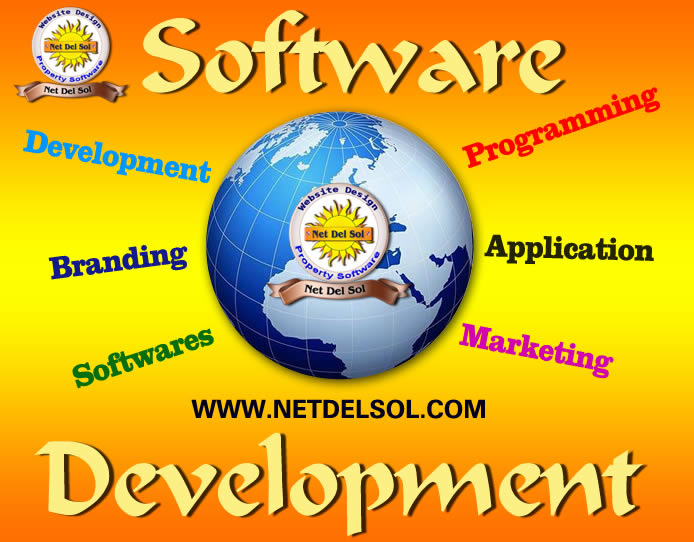 Software Development - Net del Sol . . .
Software Development Industry
Information technology, and the hardware and software associated with the IT industry, are integral part of nearly every major global industry.
The information technology (IT) industry has become of the most robust industries in the world. IT, more than any other industry or economic facet, has an increased productivity, particularly in the developed world, and therefore is a key driver of global economic growth. Economies of scale and insatiable demand from both consumers and enterprises characterize this rapidly growing sector.
Both software development and the hardware involved in the IT industry include everything from computer systems, to the design, implementation, study and development of IT and management systems.
Owing to its easy accessibility and the wide range of IT products available, the demand for IT services has increased substantially over the years. The IT sector has emerged as a major global source of both growth and employment.
Features of the IT Industry at a Glance
Economies of scale for the information technology industry are high. The marginal cost of each unit of additional software or hardware is insignificant compared to the value addition that results from it.
Unlike other common industries, the IT industry is knowledge-based.
Efficient utilization of skilled labor forces in the IT sector can help an economy achieve a rapid pace of economic growth.
The IT industry helps many other sectors in the growth process of the economy including the services and manufacturing sectors.
The role of the IT Industry
The IT industry can serve as a medium of e-governance, as it assures easy accessibility to information.
The use of information technology in the service sector improves operational efficiency and adds to transparency.
It also serves as a medium of skill formation.
Working Models
Net del Sol experience obtained in IT industry allows to establish partnership relations using all possible engagement models to provide customers with a high level of transparency and full control.
You can choose from a list of standard models keeping in mind the size, complexity and delivery requirements of the project. We are also happy to offer customized models according to any of your specific requirements.
[Fixed Cost Model]
Ideal for projects with clear requirements. A low-risk option that guarantees delivery of project on time and within budget. All of the project details are agreed beforehand.
Initial enquiry -> Analysis -> Quote -> Customer agreement -> Development -> Release -> Sign Off.
[Time and Material]
Suitable for clients who want to be in control of the project development process. As the name suggest, the final price is calculated by person/hours spent to complete the project.
Initial enquiry -> Analysis -> Suggest T&M model -> Customer agreement -> Development -> Monitoring -> Release -> Sign Off.
[Dedicated Team Model]
Net del Sol offers Dedicated Team Model to the clients, requiring continuous use of a resource on a particular technology. The dedicated team acts as virtual employees to the client. The dedicated team works exclusively and full time on the client's tasks. The team follows the client's work policies and development methodology.
Initial enquiry -> Contract -> Dedicated resources allocation -> Resources work on dedicated projects -> Monitoring and reporting.
[Hybrid Model]
Hybrid model is a combined pricing model, which allows customers to benefit from different pricing models at different stages of project implementation. For example, when the exact project details are still unclear, we can start with time and material. Once the project specifications get base-lined, either a fixed cost or a dedicated team model can be adopted.
Get Started - Order Software Development for Your Business Now !